Wireless Digital Networks - Design, Sales, Service and Installation
Since 1987, ACCU-COMM, INC. has been a leader in wireless solutions of all kinds by providing design, sales, installation, FCC licensing assistance, service and customer support functions. Whether you need an entire radio frequency system or just looking for replacement equipment, we are pleased to help you.  
From SCADA equipment to 2-way radios to path analysis and equipment recommendations, our expert staff will provide you with a turn-key solution. With over 50 years of experience in network solutions and radio frequency, we can handle most anything that comes along.
Scada Products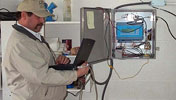 As the CalAmp Distributor,
ACCU-COMM, INC. offers knowledgeable consultation on a wide range of SCADA equipment, including the popular Integra TR and Viper SC and Phantom II Series. 
Our experts will make sure you have the right equipment to solve your communication problem.
Path Analysis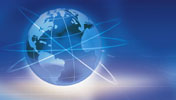 Our specialty is path analysis, an extensive study that provides invaluable information for designing and planning wireless systems. 
Covering everything from path terrain analysis and propagation mapping to equipment recommendation and communications site planning, this study is necessary to guarantee success.
Conventional Land Mobile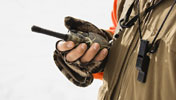 Our 2-way radio solutions include base stations, repeaters, mobiles and portable from Vertex and Midland. 
From sales to service and parts, our staff is ready to make their best recommendations, even offering demo equipment so you can see how it'll work for your situation.
Mountain Top Radio Sites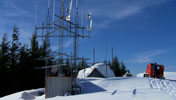 If you are in need of communication sites for the greater Seattle area, call us about renting space in our mountain top sites.
 With a variety of sites available, we may have the specific location needed to solve your problems and have both tower and building space for rent.